Save As Much As
60%

With

The Bilingual ComCom Programme

–

English and Chinese Tuition Classes

 Where Your Child Flourish In

An

Emotionally And Cognitively Safe

Environment,

And Come Home To You

Motivated To Do His Own Revision.
Are You Experiencing Any Of These?
The Primary Incubator Is Here To Help!
Hello! We are a bilingual (English and Chinese) language school for primary school children.
Having been in the industry for over 15 years, it became very evident that learning a language is something that requires not only good teachers and good curricula, it also requires a proper and conducive learning environment.
Have you ever heard from your child that their language classes were replaced on a wimp by another subject that was "lagging behind"?
Well, this is not an unusual occurrence in primary schools. And we don't blame the school teachers for that – after all, the academic and administrative task of ensuring that all subjects are adequately covered is not an easy burden to bear. 
That's the very reason why we created this programme – The Bilingual Buffet Programme – a combination of academic tuition and after school care where your child can flourish in an emotionally and cognitively safe environment, and come home to you without ANY homework or revision left to do.
Our goal with this programme is simple.
We have seen the struggles that parents have, trying to ensure their children are up to date with their school work and we totally empathize with you.
We also know that you are busy working to support your children in the best way you can, and it really can be frustrating coming home, realising that your child has "wasted away" the entire day and not revised his work at all!
Here's where we come in.
Before that, let me tell you a story.
"Hey, later when my child comes… Sorry if he doesn't listen. He's like that one. Just hope that maybe you will be able to help him…" the voice of a dispaired mother told us over the phone.
"Don't worry, we have experience with ALL KINDS of kids. I'm sure that we'll be able to help!"
A couple of days later, mother and son appeared at our door. His mother smiled feebly at us as the little boy dragged his feet towards to nearest chair, dropping his bag next to it as he sat down, heaving an excessively audible sigh.
The teacher smiled at his mother and gave her a reassuring wink. 
"Wow! You sure look dejected," commented the teacher, Rosalind, as she closed the door behind her.
The boy remained silent.
"Yea. I know right? I used to feel this way also when I was your age. So much work. Always so much work. So boring… Right?"
The boy looked up, a slight frown nestled on his brow. He had never heard a teacher make such a comment before.
"Ya," he replied, glancing sideways, unsure of how he was to respond.
"Tell you what. Wanna play my favourite game? At least we can get to know each other slightly better over this game. What do you say?" Rosalind pulled out a colourful cardboard box out from the cabinet and placed it on the table. The boy leaned towards the table, curious to see what exactly the game was. 
About half an hour later, both teacher and student were chatting as if they had known each other for years. As the final round of the game came to a close, Rosalind asked, "So tell me… what happened? Why do you think mummy sent you here? You obviously didn't want to come, and I thank you for putting in the effort to come to see me anyway."
"Hur. My grades. My Chinese very bad. Confirm fail one."
"How do you know that you confirm fail?"
"Always like that one wad. My teacher also like that say."
"Hmmm, thanks for being so honest with me! How would you like it if you could pass?"
"Aiya. No need to think one. Confirm fail."
"I see. And what is it that you want?"
"Pass lo."
"Sure, and you probably think it's going to be difficult right?"

"Ya."
"Would you want to work with me to achieve that?"
"Huh…"
"You're not going to be alone! I'm going to be here with you. Yes, sometimes we will still have to write and do exercises together, but outside of that, I promise you I'm going to make it as fun as possible. What do you think? You liked that game we played right?"
"Ya…"
"Alright, that's great! Let's try doing some exercises together to get a gauge on where you're at. It's totally okay if you get the wrong answer. In fact, you only learn when you get the answer wrong! So in our classes here, you can make as many mistakes as possible, then we can learn as much as possible. Is that cool for you?"
"Okay!"
A few hours later, we got a few messages from the mother. "My child seems to like your classes. This is the first time he has accepted a teacher. Thank you so much! See you next week."
Guess what? This is one of the many true stories that we have here. In fact, let me show you the actual WhatsApp message that this mother sent us!
How Did All That Happen?!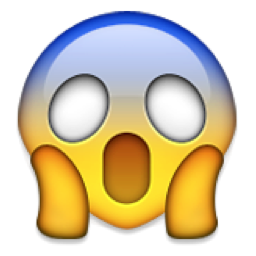 Please Allow Me To Share With You
Our Solution And How This Works
A Combination Of

Academic Tuition

And

After School Care

Where Your Child Can Flourish In An

Emotionally And Cognitively Safe Environment
With Only A Small Monthly Fee
You Can Come As Often As You Like
While Paying As Little As You Can
Still Learning As Much As Possible
What Makes

Our Method Different

From Everyone Else's?
If you haven't read the case study above, we suggest you do. Hop over to that section by clicking HERE.
How is it that this boy, who has rejected and has been rejected by so many other tuition centres, seems to be perfectly fine in our class?
It's not magic or bribery. And as cheesy as it might sound, it's love, empathy and acknowledgement. Now we have heard the verse from the Bible (1Cor 13:4-5) Love is patient, love is kind. It does not envy, it does not boast, it is not proud. It does not dishonour others, it is not self-seeking, it is not easily angered, it keeps no record of wrongs.
Just by this definition alone, we already realise how far we are away from what love actually is.
It is easy to know that we need to be patient, but at the end of the day, patience is about the hardest thing to find.
And how often do we hear about parents envying and boasting to the point of exaggeration, the great accomplishments of their children – almost as if each child is a trophy to their own self-worth. 
And how often do we see shaming and dishonouring as a technique to discipline our children; resulting in a seemingly obedient child that has haemorrhaging wounds on the inside that we do not see.
And when finally a child breaks, the first words we hear are accusations upon the society and the environment. How often have we paused to look inside at what we ourselves have done?
And how often do we get angry at our children? Sure, anger isn't a bad thing, but how easily do we get angry with them?
And how long is the record of wrongs that we have etched into our memories, hoarding an armoury worth of accusations to be fired out at will in a moment's notice. 
At The Primary Incubator, we take your child's wellbeing VERY SERIOUSLY.
Our teachers are trained in basic psychology to identify any issues that your child might be facing. Using our own brand of a mixture between Neuro-Linguistic Programming as well as the Satir Family Counselling Model, we have taken the best of both worlds and merged it into our curriculum so that your child can experience only the best.
To top things off, in our own opinion, we pray over all our students daily (which in our opinion, is more important than anything else). You can be VERY sure that your child is in good hands.
But seriously, don't just take our word for it. Check out the testimonials of other parents.
Don't Just Believe Us.
Look At What Other Parents Have To Say!
From Dragging Feet To Class To Excitement From Learning
Engaging Kids and Keeping Parents Updated
Sometimes it's not just about the classes but the passion of the teachers that we have. Guess what? At The Primary Incubator, you get both! 😀
Impactful Exam Techniques That Will BLOW YOUR MIND!
Detailed Reviews of Composition Writing In Shakespeare Says Composition Marking Programme
Our Teachers Can Read Minds! o.o!!!
(Help students express their deepest inexpressable thoughts)

Giving detailed feedback for writing
认真看待每一位学生的写作
Engaging Kids and Keeping Parents Updated
From C5 to B3 in Eng O Level within 3 months
三个月内在O水准会考中从 C5 跃进到 B3
From D7 to B3 in Eng O Level within 8 months
八个月内在O水准会考中从 D7 跃进到 B3
Supporting Parents To Help Them Build And Maintain More Meaningful Relationships With Their Children
This testimonial was particularly encouraging to us because it really hit home emotionally. So often, we see parents who are tired and worn out. 
I came out of the talk feeling so enthusiastic to be a mum again! I tried their method the very first thing I woke up on my son, and it worked immediately!!!!!
If you're feeling exhausted about having to deal with your child, and feeling helpless because you don't know what to do, then our parenting workshop is definitely going to help you. 
Don't believe what we say! Read the testimonials for yourself!
Rekindled Interest In Learning Chinese Language
Peaceful Home Environment After Attending Parenting Workshop
Practical Parenting Techniques That Work Immediately!
What happened here was that the parent had promised the child that he could get ice cream after the consultation, however, the ice cream shop had closed. No matter how much the mother tried to explain, the child kept on insisting that he wanted ice cream, even during dinner. Because it was the last class of the day, our teacher, Rosalind, also joined the family. 
Rosalind noticed the child was still indignant about the ice cream and simply used the very technique that we teach in our workshop. As you can see from the testimonial, the child stopped asking for ice cream immediately.
The parent, being amazed and how quickly this technique works, used it again the following day to help to calm her child before his taekwondo exam. 
Praise the Lord! 😀
High Learning Retention Through Fun Language Activities
Comprehensive Comments That Add Depth To Composition Writing
Insightful and Interactive Discussions
Real Time Support For Parents Who Attended Our Parenting Workshop
This happened after our holiday programme, where a student only signed up for half a day but insisted that she wanted to stay on for more. Her mother had discussed this with her the previous night and did not want to give in to this particular request. 
We reminded the parent of what she had learnt during the parenting workshop (Hint: You must be feeling...) and the parent implemented this amazing technique right away. 
15 minutes later, everything was solved. 
Passionate Teachers Who Care About Students
What Will Your Child Do During Our Classes?
What Is "Critical Discussion"?
We Will Train Your Child To:
Learn to give opinions from different perspectives
Think critically on-the-spot and be succinct in answering
Identify keywords before composition writing and write to the point
Listen and share stories and ideas which help in idea generation later during writing
Examples Of Discussion Topics
Topic: ANGER
What is ANGER?
Is ANGER a good thing?
How do we cope with ANGER in a healthy way?
Sharing of teacher's personal example
Topic: A DILEMMA
What does it mean to be in a DILEMMA?
Is being in a DILEMMA a good thing?
How do we discern the better choice when we are in a DILEMMA?
Sharing of teacher's personal example
Topic: A STRANGE ENCOUNTER
Have you ever had a STRANGE ENCOUNTER?
How did you cope with the ENCOUNTER?
What made the encounter so STRANGE?
Sharing of teacher's personal example
Why We Use Story Telling?
Does your child
groan
when asked to write compositions?
Is your child reluctant to read 'model compositions' or books in general?
Does your child complain that he has to write a lot and he doesn't know how to start and end his story?
Don't Worry! We Have The Solution!
Stories are written/adapted by our own teaching staff
Gives students inspiration and exposure to good writing
Makes learning and doing exercises more palatable
What are "Missions and Debriefs"?
Is your child asked to
copy down 'model answers'
without receiving feedback on his answer?
Does your child keep looking at the clock or walk around hoping to waste some time when asked to do comprehension or assessment books?
Let Us Help Liven Things Up!
Missions are essentially academic exercises
They are woven carefully into the story
Debriefing ensures that students know how they can improve.
How Do We Teach Time Management?
GRIT – The Strength Of Character; Resolve
HUMILITY – Thinking Of Others More Than Self
RESPONSIBILITY –Taking Ownership
Here's How

A Typical Schedule 

Might Look Like
1 Fee

|

5 Days

|

 10 Classes

|

NO STRESS
1. Students will do
Homework Supervision.
If all work is done, we have an activity room filled with
intellectual games and books
for them to be
meaningfully occupied and guided.
2. Students typically take 1 class a day and spend the other time slot completing/revising their homework.
3. If there are any changes in your schedule, just inform us one week in advance and we will be able to help to plan out which classes to take.
4. Yes! We plan so you can relax!
More Questions? Our Team Of Teachers Are More Than Happy To Answer Your Questions
But Before That, Some Last Heartfelt Words.
We really feel very very very strongly about your children. And we don't mean to sound cheesy by saying that they are our next generation and that they are our future – and yes! They definitely are.
Just between the two of us, we have seen so many children who feel so helpless and so alone in this world. Sometimes, it's their family environment, sometimes it's their school teachers, sometimes it's their classmates. You know that feeling where you're stuck in a really difficult situation at work, and you're feeling just so frustrated? In fact, maybe that exactly how you're feeling towards your child. Trust me, your child probably feels the same way. What makes it harder is that they are children and don't know how to handle all that frustration in a healthy and productive manner. I mean even adults can't do that!
It's still not too late. At least they are young now. Healing is possible and the roots of a bitter and resentful spirit have not yet fully taken root. Let us help your child. And yes! Let us help you too!
Here Is Your Best Option: